2023 Missions Fundraiser_Penny Wars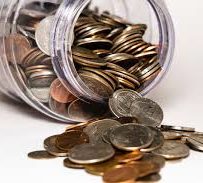 We are excited to announce that we will be holding Penny Wars again this year, raising funds during the month of March for five of our friends who live in India and Colombia.   
We will start raising money for our two dear widowed friends in India.
Then our funds will travel to Colombia! Where we will support three individuals and their churches.    
So, the goal is to raise at least $2,500.00, $500.00 for each of our friends. Any funds over that amount will be split evenly between the above ministries along with the funds raised during the Valentine Gram sales (which raised $744.00 dollars!) Will you accept the challenge to help us raise more than that? I'm counting on you and for sure your change, dollar bills, checks or online donations. 
What is Penny Wars and how does it work? 
Penny Wars is a 4-week marathon starting February 27th – March 31st where the students, teachers, parents, family and friends bring their pennies, nickels, dimes, quarters, and bills and compete to raise money. At the end of the month, the funds go to specific individuals near and dear to our Heartland family though they may be on the other side of the world. Each class has a jar that they work to keep alive with pennies as they can be "bombed" with quarters, nickels, dimes and the dreaded bill.   
The goal is to have the highest number of pennies, the positive value coinage. There is a winner every week, and that plays into the overall grand winner (calculated at the end of the month). Pennies (value 1 cent) are the only positive currency (that count as points for the class). "Bombs" are negative currency which impact the class total with negative points (the silver coins, dollar bills, checks. For example: nickels -5 cents, dimes -10 cents, 10-dollar bill = -1,000 cents).    
The Preschool and Samuel Center jars are invincible and cannot be bombed as their monies will be counted as entirely positive 🙂.    
Parents, students, and any willing donor, can come to me in the front office and make a donation and/or "trade in" the value of silver coins, bills, and checks and online payment for "paper pennies" – paper slips that will count as the positive amount of the cash value.
To give online, please use the link below and select "HCA Website Link" and enter amount under "Penny War Donation". In the notes section, please put what grade level you would like your donation to go towards.