Penny War 2021 – Want to Know Where Funds Are Going?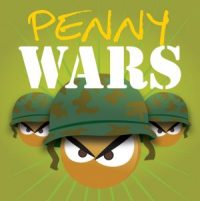 We are excited to announce that we will be holding Penny Wars again this year, raising funds during the month of March for several of our friends in 5 countries and the ministry happening in South Dakota.
We have the starting focus
 of $500.00 for each of our friends.
We will start raising money for Kindness in the Philippines to support her ministry of food distribution, tracks outreach, and mountain ministry. Once we raise that 500.00, we will focus on funds for Bobi and Noemi Pino to support their church planting and mountain evangelism trips. Then we will cheer and collect forMarc and Ruth Marques to support Channel to Brazil for Christ and help with food distribution in the favelas. Continuing without losing steam, we will raise 500.00 for Esau and Ale Perez to support them as missionaries to the mountain villages and throughout Mexico. Then our funds will travel to Colombia! With 500.00 we will support Diego and Claudia Rodriguez and their church and multiple outreaches. We also love to support friends closer to home in the US, so the Mitchells and Moores in South Dakota will then receive monies to support their church and children's outreaches. And last but not least, our plan is to bless Kendall and Zeneeta Cobb in their projects of Bibleway ministries to Thailand, India, China, Laos, Cambodia, Myanmar and India.
So the goal is to raise at least $3,500.00. Any funds over that amount will be split evenly between the ministries. Will you accept the challenge to help us raise more than that? I'm counting on you and for sure your change, dollar bills, checks or egiving donations.