Penny War Silent Auction Mar 27th – Mar 31st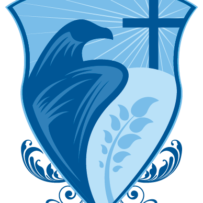 The silent auction for Penny Wars starts today! (March 27th – March 31st) The auction will be open for bidding from Monday, February 27th at 7:00 am and goes through to Friday, March 31st ending at 4:30 pm.
Here is information for individuals to participate:
Anyone with a link to this online auction can view it without having an account. An account is only needed to bid. The process is quick and very little information is required. Requiring an account for bidding makes it easy for the auction administrator (Kaitlyn Richter) to identify and communicate with bidders during and after the auction.
Here is how to set up an account:
2. Click the green bar "View All Items" on the left-hand side
3. See yellow bar above items, and click "create an account"
4. Enter an email, username and password and agree to terms
5. A confirmation will be sent to your email*
6. BID!
Silent auction 'Penny War 2023 Auction' hosted online at 32auctions.